Volunteers and Volunteering

"all that we are is because of who you are"


2018 Season Statistics

(Volunteer Value/Hour = $20.84)

Volunteers

     -- Local            TBS

       -- Interstate        

       -- Intrastate        

                                               Total       TBS

Projects

     -- Design/Survey                5055 linear ft

       -- Construct

               trail tread                      2517 linear ft

               switchbacks                   0

               rock walls                       11

       -- Maintenance                     120  hours

               R&R tread                   3400 linear ft

               cut, prune, oblate

SO YOU WANT TO VOLUNTEER ?!

The Next Volunteer Day Is:

July 19, 2020

Sunday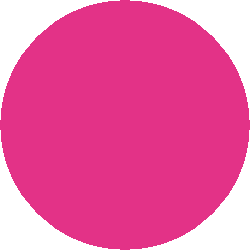 Volunteer to walk a trail regularly inspecting reporting any maintenance needs

August 17 2014 Trails Work Day #2

     Eleven (11) Volunteers Rejeuvinated the Kirkpatrick trail rebuilding 500 ft. This included re-digging the bench and building tread supporting rock walls  A great time was had at the brunch served at The Pantry Gardens.

September 29, 2013  Trails Work Day #4 

 The Work Day lasted 5.5 hours and concluded with lunch at The Pantry.

Oct 14, 2013  Trails Work Day #5

     .

June 28 2014 Trail Work Day #1--Wallace Reserve

          11 Volunteers completed essential maintenance and installed additional trail markers.  A portion of the Kirkpatrick trail was rerouted to make the trail safer.  A barbecue at The Pantry Gardens served as respit. 

Trail Maintenance -- Tree removal, cut, nip, prune.  erosion repair,  false trail obliteration

July 14, 2013 Trails Work Day #3

       .T  Barbeque dinner at the Pantry Gardens for the day's labor.

2020 Scheduled Work Dates

May 17, 2020 (Sun)

June 20, 2020 (Sat)

July 19, 2020 (Sun)

Aug 15, 2020 (Sat)

Sept 20, 2020 (Sun)

Oct 3, 2020 (Sat)